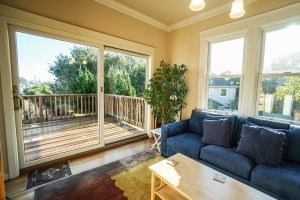 $ 5500
Elegant Victorian House
Warm yet elegant Victorian house in a quiet side street with tree lined views of the Castro District, Market Street, Downtown and the bay. The first floor includes a foyer, a spacious living room with a wood-burning fireplace and plenty of light. The sliding glass doors open to a large deck with access to the private garden.
2

2
More Info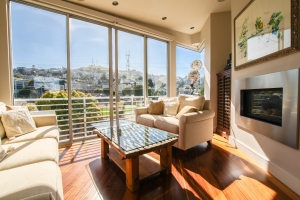 $ 8100
Modern Castro Penthouse Panoramic Views
Stunning three half level Penthouse condominium with panoramic views from every single room. Modern and contemporary built in 2009, the property features a spacious open floor plan with living room, dining and kitchen offering views to Twin Peaks and Downtown.
3

3
More Info