$ 6000
Lovely North Slope Potrero Hill Home
Lovely North Slope Potrero Hill Home available for rent:  $6,000 Furnished or $6,500 Unfurnished A must see. Home rental includes free Home Alarm, Recology and Water utilities. Renter pays for Cable/WiFi and Electric/Gas utilities.
3

2
Neighborhood: Potrero Hill
More Info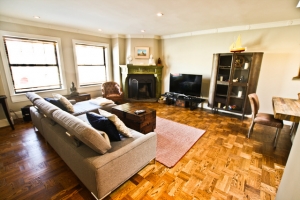 $ 5300
Potrero Mission Retreat Garden
Upscaled furnishings and comfortable house in excellent location to explore the city located in vibrant Potrero-Mission district just at the boarder of these two desirable neighborhoods. The property offers one master bedroom with queen size bed and one additional bedroom with queen size bed. The manicured patio/garden/backyard has a pizza oven and seating area with lots of sun.
2

1
Neighborhood: Potrero Hill
More Info